With our platform, you can:
Eliminate the strenuous process of having to send bills, invoices and cheques by electronically managing money transfers and split payments between different individual multi-level accounts (national, provincial, local or team);
Collect taxes by province;
Manage every type of discount and/or promo code;
Manage member registration for various activities and training sessions;
Access family or individual accounts;
Create specific member profiles by level;
Manage your finances independently for each tier of your organization;
Manage money transfers (refunds, cancelations, raise or discounts) independently for each tier of your organization;
Configure registration periods;
Generate membership cards (electronically or by print);
Communicate directly with your members via group emails.
Create these groups and choose which one of them receives you message by using our platform.
Unique to Spordle Id: multi-level accounts and split payments
Why is it that so many sports organizations team up with Spordle? With our intuitive online transactional system, you can electronically collect and validate member affiliation and registration for every level of you organization while also managing money transfers and splitting payments between each individual level (national, provincial, regional and local). You can also independently manage your organization's affiliations and member registration process, as well as your financial transactions, by using our solution.
And there's even more advantages!
Personalized platform

Cloud based platform

Safe and secure transactional platform

Personalized reports

Friendly video tutorials

Member merger tool

Unlimited user accounts

Bilingual client support
Spordle
ID
+

Event

Combine Spordle ID and Spordle Store
Your organization is responsible for events and competitions during which you must approve participants onsite? Our solutions can help you!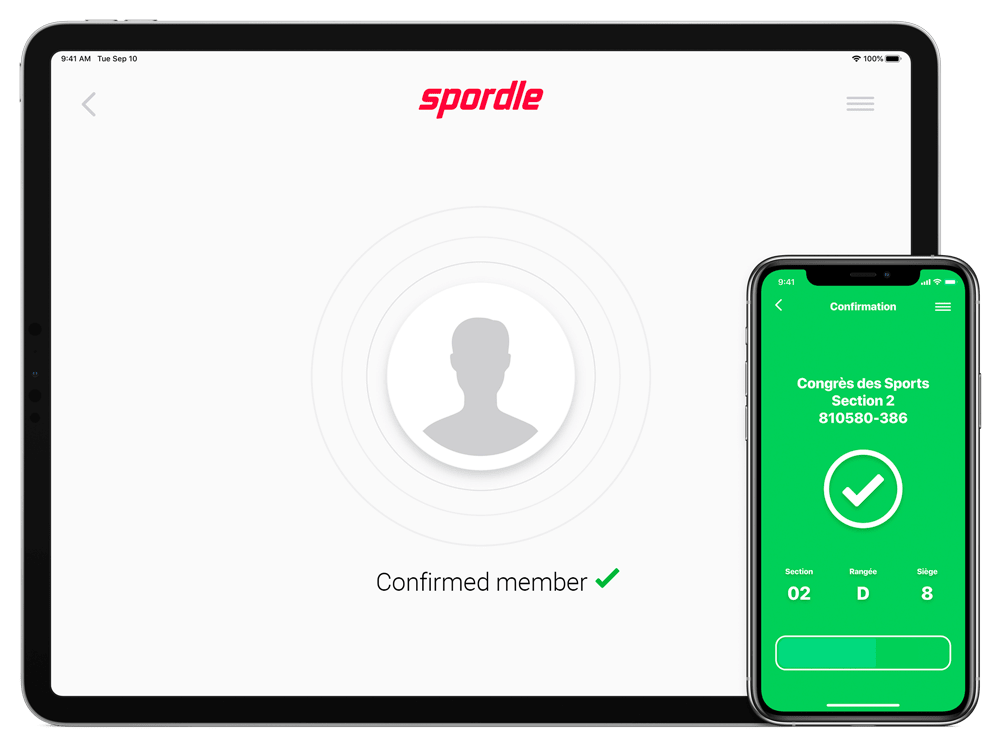 Case studies
The following case studies highlight Spordle Id
See all